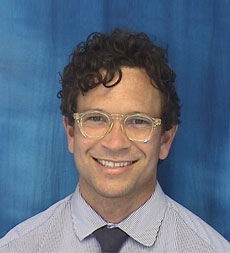 Clinical Interests
Dr. Johnston is a dual fellowship-trained orthopaedic sports medicine and shoulder surgeon. He specializes in the treatment of sports-related musculoskeletal injuries of the upper and lower extremities. His clinical expertise includes arthroscopic reconstructive techniques of the meniscus, ACL and other knee ligaments, as well as shoulder instability, rotator cuff repair, and complex shoulder replacement.
Dr. Johnston is an active member of the American Academy of Orthopaedic Surgeons (AAOS), the American Orthopaedic Society for Sports Medicine (AOSSM), and the International Society of Arthroscopy, Knee Surgery and Orthopaedic Sports Medicine (ISAKOS).
Research Interests
Dr. Johnston has authored multiple manuscripts in major peer-reviewed orthopaedics and sports medicine journals. With a background in mechanical engineering, he maintains academic interests in biomechanics, medical device design, and clinical outcomes research. He is an invited lecturer on these topics both nationally and internationally. As a graduate of the Feagin Leadership Program at Duke University he is also dedicated to healthcare innovation, education, and developing the next generation of physician leaders.
Background
Before earning his medical degree at Stanford University, Dr. Johnston graduated with honors and completed a master's in mechanical engineering also at Stanford. He subsequently completed his orthopaedic surgery residency at Stanford Hospital before pursuing a year of focused sports medicine and shoulder surgery fellowship at Duke University. During his time at Duke he proudly served as an assistant team physician for the Duke basketball, baseball, football, and wrestling teams, as well as the North Carolina Central University football team. Subsequently, Dr. Johnston completed two international orthopaedic surgery fellowships including an AO trauma fellowship in Madrid, Spain, and a shoulder surgery fellowship in Nice, France, under the mentorship of Professor Pascal Boileau.
Dr. Johnston currently provides care at the UC Irvine Medical Center in Orange, the Orthopaedic and Sports Medicine Center in Costa Mesa, UCI Health in Tustin, and the Long Beach Veterans Affairs Hospital.
University institute of locomotion and sports, pasteur 2 hospital Shoulder Surgery Fellow under Dr. Pascal Boileau
American Academy Of Orthopaedic Surgeons
Medical Board Of California Physician and Surgeon, License #A131701 – 07/2014- Present