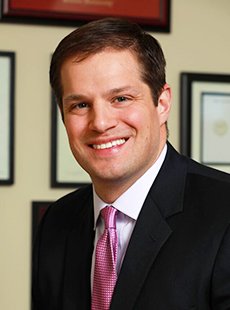 Dear Prospective Resident:
On behalf of the faculty and staff of the Department of Orthopaedic Surgery of the University of California Irvine, College of Medicine, I want to thank you for your interest in our residency training program.
The Orthopaedic Residency Training Program at UC Irvine is a five-year training program with four residents per year. The University of California Irvine Orthopaedic residency program challenges residents to reach their full potential as surgeons and clinicians through close mentorship and unique educational opportunities. The educational curriculum utilizes a graduated philosophy focused on attaining a complete skill set required for Orthopaedic Surgeons. As the field of Orthopaedic Surgery changes regularly, we instill the fundamental skills and knowledge required for a strong surgical foundation allowing residents to adapt appropriately to future changes. The program is led by 15 full time faculty members and numerous part time faculty members who provide daily mentorship for our residents covering the full breadth of Orthopaedic specialties. As we are the only major academic medical center for Orange County, our program is designed for maximum resident participation. Our senior level residents are expected to have mastered both basic and complex Orthopaedic procedures preparing them for whatever subspecialty they so choose. Furthering the Orthopaedic knowledge base through the learning of clinical and basic science research methodologies is also tAugustht as research is easily accessible and compliments the residents learning experience with dedicated research time. Our residents are extremely active in research with most resident presenting and publishing multiple papers within their residency period. Residents who enter our program understand this is a vigorous and challenging program. Due to our high volume of cases, junior and senior level residents are actively engaged in the clinical and operative decision process. The residents are expected to take charge of patient problems and are given considerable responsibility with constant involvement and supervision by full-time and part-time faculty. Our core didactic curriculum compliments the clinical learning environment and involves all subspecialties in Orthopaedics and includes weekly education conferences, case base didactic presentations, grand round lectures, weekly cadaveric dissections and skill labs, and monthly subspecialty specific journal clubs. The program performance on the In-Training examination attests to the quality of our residents as well as our educational curriculum, and the breadth of experience they receive. Residents also gain firsthand knowledge of careers in academia, private practice, and Kaiser Permanente. Residents who graduate from UCI are of the highest quality as they are perennially attending their top choice of fellowship.
Interested individuals are invited to apply in their fourth year of medical school. At the present time we are accepting applications from fourth year medical students who are applying for a residency (internship) position through the NRMP specific for Orthopaedic Surgery.
look forward to receiving your completed application and we appreciate your interest in the Orthopaedic Surgery Residency Program at UC Irvine.
John A. Scolaro, M.D., M.A.
Residency Program Director
Faculty and Staff
Program Administration
Chair
Residency Program Director
Residency Coordinator
Department Administrator
Clinical Nurse Manager
Academic Year 2021-22 Schedule
PGY1
PGY2
PGY3
PGY4
PGY5
VA (Ortho)
Trauma (UCI)
VA
Peds (Millers)
VA
VA
Oncology (UCI)
VA
Joints (UCI)
VA
UCI (Ortho)
Spine (UCI)
Peds (Millers)
F&A (UCI)
Trauma (UCI)
UCI
Hand (UCI)
Sports (UCI)
Float (UCI)
Sports/Hand (UCI)
Elective (UCI)
Current Residents
Application Process
Affiliates/Training Facilities Overview
Affiliates/Training Facilities Overview
Resident Rotations
UC Irvine Resident Position, Locations, and Educational Goals
Medical Student Elective Programs
Weekly Didactic Conference Schedule
Monday
6:30am - Hand service conference (UCI)
Tuesday
6:30am – Joint Arthroplasty conference (UCI)
6:30am – Imaging (LBVA)
12 noon – Spine conference (UCI)
5:30pm – Pediatric conference (Miller's)
Wednesday
6:30am - Trauma conference (UCI)
Noon - Tumor conference (2nd and 4th week)
Thursday
7-11am - Grand Rounds and resident didactics (UCI)
5pm - Sports conference (UCI)
Journal Club
Monthly - Alternating Trauma and Joint Replacement discussion.
UCI Graduate Medical Education Overview
---
2021 UCI Orthopaedic Surgery Residency Program – Virtual Question and Answer Sessions
Current Residents (PGY1-5) will be on each night to answer questions and provide information about the program
September 22 @ 6PM PST
October 13 @ 6PM PST
November 17 @ 6PM PST
December 15 @ 6PM PST
Please email Residency Program Coordinator, Teryn Fedorco (tfedorco@hs.uci.edu) for more information.
Residency Lifestyle
Follow us on Instagram @uciorthoresidents